Dear Class of 2015, congratulations on becoming a La Sierra graduate! Here's advice for you from members of our G.O.L.D. classes—graduates of the last 10 years.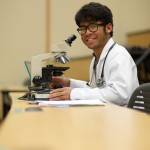 JUSTIN TUOT, BS 2013
BIOMEDICAL SCIENCE, THIRD-YEAR MEDICAL STUDENT
LOMA LINDA UNIVERSITY SCHOOL OF MEDICINE
"Whether you're in grad school, in a new workplace, or in a new city, connect with people even if you don't want to! Or at least find one person who is super sociable and latch on to them; they can introduce you to others. It will make the transition a lot smoother."
KIMBERLY MILLER FEILER, BA 2010
SPANISH, EXERCISE SCIENCE
ASSISTANT PROFESSOR
HEALTH AND EXERCISE SCIENCE LA SIERRA UNIVERSITY
"Pursue what you feel called to do—what you love and are passionate about. Don't be afraid to go against the grain and stand up for what is true in your soul. Surround yourself with those who believe in you, and you will accomplish all that you dream."
---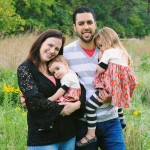 CHRISTINA MANCHUR KERASOMA, BS 2006
BUSINESS MANAGEMENT
SPIRITUAL SERVICES COMMUNICATION SPECIALIST
KETTERING HEALTH NETWORK
"Embrace each day and look for the good moments. Life only gets more busy and even harder as you grow older and take on more responsibility. Remember to keep God in your personal and family life. He will help you through."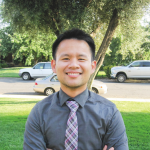 SHAUN LOO, BS 2007
BIOLOGY
PHYSICAL THERAPIST
"Take the windy road, there's more to see than the straight road."
---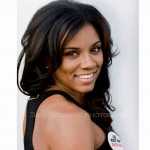 JETAINE HART, BSW 2008
HEALTH, WELLNESS, AND LIFESTYLE COACH
"Just enough isn't enough when you have BIG dreams. Just enough doesn't inspire greatness. It is the sign of mediocrity. It's the minimum standard for what you'll take from others and expect for yourself. Make a personal decision to step out into your greatness, to pursue your dreams and follow up passions in an effort to live a life that you can only imagine. It won't be easy, but it will be so worth it!"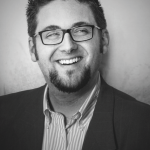 KEVIN STRAINE, BA 2005
COMMUNICATION, MBA 2013, MARKETING
"Find someone who is doing what you want to do. Ask them about their story, especially things like smart moves and pitfalls on their way to where they are now. You don't have to copy their steps, but it will give you another perspective on what to do about your journey. Perhaps they might have advice they can dispense for your specific situation. You'll never know until you ask. And it always helps if you can take them to lunch while this conversation happens!"
---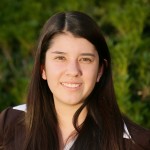 MAYRA MEZA WHITESELL, BS 2010
ACCOUNTING; MBA 2011
SENIOR ASSOCIATE AT VICENTI
LLOYD & STUTZMAN LLP
"One of the biggest things I learned is you have to know what you want in life and not compromise it. For me, it is knowing my work/life balance happy level and finding a workplace that embraces it. I do put in many hours at work but my work is flexible so that I am able to come in early, do my work and leave at a decent hour so I can spend time with those who I love."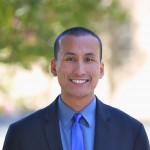 RAMA TAMPUBOLON, BA 2005
BUSINESS
ENROLLMENT COUNSELOR
LA SIERRA UNIVERSITY
"Do your thing! Write your own material, take your own path, create your own story. Don't trouble your heart that you have yet to reach the point that you've been dreaming of or the point that everybody else seems to have already reached. Those blessings will come in God's time, not ours. Capitalize on your talent, whatever talent that may be. Perfect it! Master it! Own it! "
---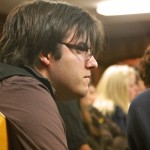 KEVIN JOBE, BS 2011
MUSIC TECHNOLOGY
MEDICAL RADIOGRAPHER
LOMA LINDA UNIVERSITY MEDICAL CENTER
"Don't be afraid of new experiences and of learning radically different things. You may be confronted with opportunities and situations that you had never considered. Embrace them. There is no reason to not explore potential new talents and integrate them into your life."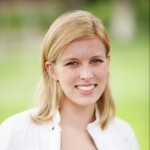 ASHLEY PELTON, MAT 2012
TEACHER, LOMA LINDA UNIVERSITY
BEHAVIORAL MEDICINE CENTER
"Get to know the people who help you. Regardless of your education or title, there are always people below your pay grade who know more than you."
---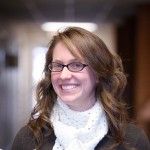 DEBRA MAROVITCH OLSON, BA 2008
GLOBAL STUDIES
EMERGENCY PROGRAMS ASSISTANT, EMERGENCY MANAGEMENT
ADRA INTERNATIONAL SILVER SPRING, MARYLAND
"Make the most of your connections with faculty and staff in every way possible. La Sierra has a wide variety of them who are experts in their respective fields and who also genuinely care about helping students succeed, both in and out of school. Seeking out faculty with whom I connected well (both in terms of interest and personality) and building relationships with them had a lot to do with my success in school and after I graduated. Life is all about connections and learning from those who have gone ahead of us."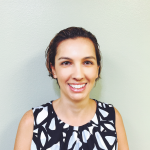 ANDREIA SILVEIRA LOFTHOUSE, BS 2008
BIOLOGY
ASSISTANT DIRECTOR OF ADMISSIONS, MARKETING, AND RECRUITMENT
SCHOOL OF NURSING, LOMA LINDA UNIVERSITY
"After my graduation, I found myself a bit lost. I hadn't prepared to enter the workforce and I really didn't know where to start. If you feel that way, here are a couple of ideas for you: • Start looking for jobs now so you have an idea about pay scale and benefits offered. • Have you resume ready NOW! You never know when opportunity will knock on your door. • Print some business cards and carry them around. Networking is everything when trying to start your professional life."
---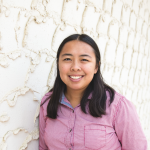 MELODY ILACAS, MBA 2013
HUMAN RESOURCES ENROLLMENT ADVISOR,
BURMAN UNIVERSITY, LACOMBE, ALBERTA, CANADA
"Be kind. You never know who you will interact with or what they might be going through. Even a glimpse of kindness can brighten one's day and give them hope."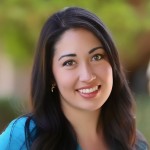 ALINE UENO LEITE, BS 2010
MARKETING
SENIOR MARKETING SPECIALIST
LOMA LINDA UNIVERSITY HEALTH
"Be open to taking opportunities outside your original plan. Sometimes God gives you those opportunities to prepare you for something really special down the road."
---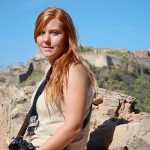 ALLY WOOD DAVIDSON, BA 2013
MANAGEMENT
PHOTOGRAPHER AND REALTOR
"Don't neglect your passions. Even though you will have to work hard after graduating, don't forget to set aside time for what you really love to do. I continued to pursue my passions of photography and real estate on the side, and now I am doing both professionally and love every minute of it! (Well, almost every minute.) The more value you create for other people, the more success will flow back to you. Work hard, travel often, pray always, and be grateful for the opportunities you have and the future you are about to create."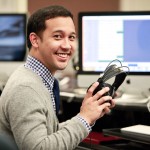 JED DE LA PAZ, BA 2010
MUSIC/PIANO PERFORMANCE
2015 GRADUATE
LOMA LINDA UNIVERSITY SCHOOL OF DENTISTRY
"If you're going on to professional/grad school like I did, the years will go by fast, but the days will feel really long. Don't forget to balance your life having fun with friends and family while also spending time with the One who will strengthen you when you feel like you can't go on. Isaiah 41:10."
---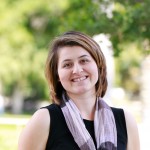 REBECCA BARCELO MURDOCK, BA 2011
COMMUNICATION
SEMINARY STUDENT, ANDREWS UNIVERSITY
"When I graduated, I thought that there was a 'track' I had to be on—a certain number of years until marriage, a certain number of years until I finished my post-graduate education, or had kids. The reality is that the 'real world' is really whatever you make of it after leaving college. Treat people professionally and with respect, do your best at any job, and do what you say you will (including with your creditors!). You can create whatever kind of life you want for yourself if you're creative enough and willing to break outside the mold.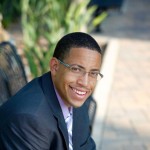 Jeremy Brown
Think outside of the box and never overlook an opportunity. You never know what could come out of it. Also dont be afraid to take risks.
---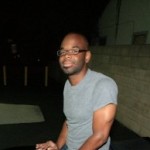 Emmanuel Nelson
Take care never to confuse what you do with who you are. and remember to make time to properly nourish your mind, body, and soul.
Kaitlin Rice
"Somedays you can everything together. Have a resume that sums up the past five years on one page; that is brilliantly organized. An interview… Or wait 27…that could determine where your future will be. You can dress more eloquently than you feel qualified. You can sound like you know what you are doing in order to compete for a job.
Sometimes having it all together means getting second place. Get the elusive experience needed takes someone willing to take a chance on you, to give you a miracle.
However there might be moments when you walk in with jeans and a t-shirt just for a conversation, they see you for who you truly are and hire you before you can leave your seat. God will place you exactly where He needs you to be. I believe that I am exactly where I am meant to be. In the "end" that is enough hope for me. "
---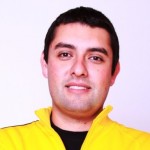 Jesse Mella
2011 MBA MARKETING
DIRECTOR, MERCOPLAN HEALTH MANAGEMENT
"A good idea is harder to find than money. If you really believe in what you think, do it with perseverance and focus. Fight as hard as you can. Because at the end of the day, a good ideia that became something, it will never have a price."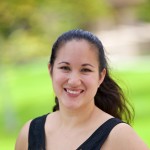 Barbara (Matsumura) Camarena
BA IN LIBERAL ARTS, 2007
OFFICE ADMINISTRATOR FOR THE SPIRITUAL LIFE OFFICE.
My advice, pay your bills on time, travel, and know that amazing memories last longer then money in your pocket.
---
Mark Jime Tatum
GRADUATED 2004,
WITH A BACHELOR'S DEGREE IN RELIGIOUS EDUCATION. NOW ORDAINED PASTOR OF THE EL CENTRO SDA CHURCH, AND BIBLE TEACHER AT CALEXICO MISSION SCHOOL.
I think the best that I can do is give advice that I wish I could've given myself 10 years ago. For me, fretting about my future was always a big stressor for me, and I wish I hadn't done that. While it's often difficult to see God's hand leading at each step while you're going through it, it's far easier to recognize it 'in the rearview' (ha). Also, I wish that over the past 10 years I'd stressed a lot less about image and perception. It's not all about ambition and 'rising the ladder' and 'being someone' in other peoples' eyes. Look at John the Baptist: he was called to be a solo voice in the wilderness, far away from the power structures of his day, but Jesus called him 'the greatest man born among women'.
Andrew Hibbert
The most important investment you will make in life is in relationships. If you are looking for the best way to start investing, then I would recommend starting with your relationship with God. Even if you lose everything, you will never be alone.
---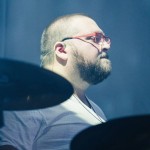 K.C. Hohensee
LOMA LINDA UNIVERSITY ASSISTANT CAMPUS CHAPLAIN
2004, BFA GRAPHIC DESIGN.
Graduate, despite the desire to quickly get out and make money now that you're "free from school," your greatest asset is not financial, but in the time you've been given, possibly without immediate responsibility to a job; to a husband or wife, or family; or even your possibly new need to make loan repayments (thank you short deferral opportunities!). I would encourage you to take advantage of this surplus of freedom and go do some maturing and self-discovery via international travel. Or perhaps you've considered becoming an entrepreneur! Or what better time than now to take a chance, with so much time to recover any losses, and so much to gain in pouring your energy into something you're already passionate about! Finally, if you haven't already, build into your routine RIGHT NOW a daily time set aside that is for you and God only. Fill that time with reading His word, singing His praises, and listening carefully for what He may want to tell you for that day. Day by day, as you come into starting a full time job, then maybe a family, discovering new friends and all that comes with making your way in adulthood, your time will become more and more taken up by "stuff," and if you don't build in that time now, it will be especially hard to do so later when "life" is constantly pulling at every free moment.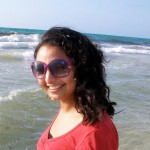 Germeen Fargo
The biggest question is, "Now that I have graduated, what ought I to do with my life?" For some of you the career pathway is perfectly lined up. You know what follows graduation and what the next phase looks like. Many of you, however, though you are holding a degree, are confused as to which path you should follow. Whether you belong to the former group or the latter, my advice to you is to attentively listen to your own calling. Now that you have the freedom to choose what to do with your life, do that which you are most passionate about. To put it in the words of Parker Palmer, follow your true vocation "where your greatest passion meets the world's deepest need." Continue pursuing who you were born to be, to fulfill the original identity God gifted you with. Grow into the full person God created you to be and you'll be the happiest person you could ever be.
---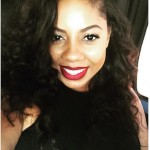 Brianna Jones
"Create and Conquer, thats my attitude. Leaving La Sierra after 6 years was scary, but I took on life in that exact matter. I am now a owner of 2 businesses."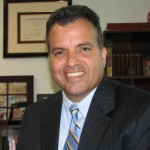 Anthony Cadavid
Network, network, network.
---
Nancy Chadwick
PASTOR FOR SOUTHEASTERN CALIFORNIA CONFERENCE OF SEVENTH-DAY ADVENTISTS · MAY 2008 TO PRESENT · HEMET, CALIFORNIA. MDIV. LSU 2011
Always seek the applause of heaven over the accolades of mortals.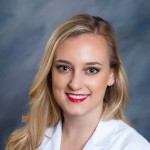 Meagan Miller
BIOLOGY MAJOR FROM 2011.
ORAL SURGERY INTERN AT LOMA LINDA
GRADUATED WITH DDS FROM LLU SCHOOL OF DENTISTRY.
I'd say that life is going to be more challenging after college; whether it's continuing school, getting a job, or taking bigger steps in relationships. So don't back down from tough decisions! Face them with confidence. They can be overwhelming, but you can do this. Trust God, yourself, and your support system. I bet you'll find your time at La Sierra has prepared you better than you know.
---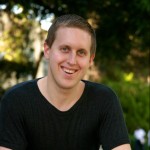 Carl Christman
2001 COMMUNICATIONS & ENGLISH: WRITING
PROFESSOR OF COMMUNICATION AT COLLEGE OF THE DESERT.
The biggest lesson I learned after graduating from college is that life seldom goes according to plan. With all the twists and turns that get thrown your way and all the people that enter your life, there is no way to predict what the future holds. It is good to have five and ten year plans, but treat them like broad vision statements and don't be disappointed when your life goes in a completely different direction. Prepare as best you can and make the best choices possible, but in the end be prepared to just enjoy the ride. I could never have predicted where my life would take me, but I am having a blast finding out.