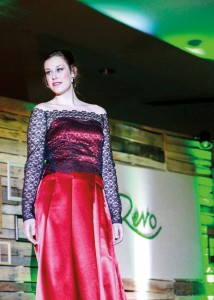 Dirty walls of sparse rooms are scarred with peeling, multi-colored paint, and in one residence, a small rusting sink connected to an indoor water line forms a tiny corner kitchen.
These are the living quarters of Syrian refugees who fled the large camps, whose apartments in Jordan two La Sierra University students visited last Christmas. With the assistance of the Adventist Development and Relief Agency's Jordan operation, Caitlin Cuenca and Andrew Pedersen delivered winter coats collected at La Sierra and took note of the desperate need for clothes, medical care, and food.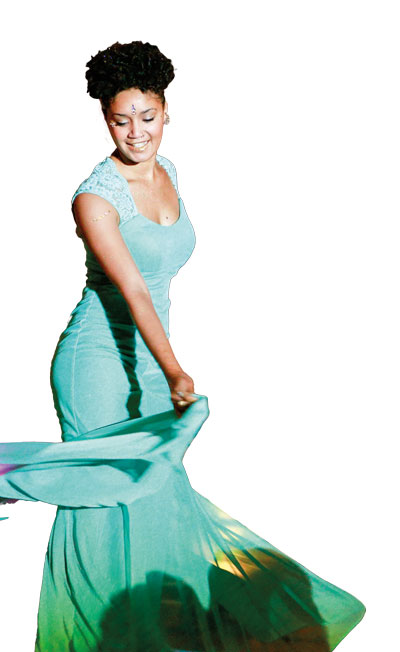 Their journey was part of a yearlong aid campaign initiated by Cuenca last fall called Project: Syria, an effort that involved the winter coat drive and more than $2,000 raised through a February benefit concert by a Christian band, The Brilliance. The campaign culminated on April 27 with an annual benefit fashion show and concert at La Sierra University called REVO, with proceeds aiding the refugees.
The REVO fashion show included eight clothing lines created by La Sierra students who made their fashions from scratch or re-worked and re-designed finished outfits. For one line, Wendy Diaz and Kristine Osuna worked together on an eight-piece series they call "Whimsical Odyssey." The designs invoked a fairy tale and included elements of mermaids and elves.
"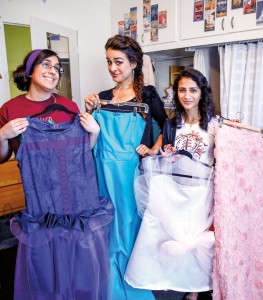 I've always been inspired by REVO," said Diaz, a biomedical science major with a self-described artsy side.
"Fund raising and helping others is part of my life," said Osuna, a senior who graduated in June with a history degree and pre-law emphasis.
REVO is a grassroots movement that raises money for and awareness of social injustice and need through fashion, art, and music events. La Sierra University has held REVO events for the past four years. The four previous shows raised a total of $68,000 for orphans in Rwanda, an anti-human trafficking organization in Washington, D.C., a children's school in Cambodia, and outreach missions in Peru.