So 2015 is the year… You have a good job but you are bored. You know there is something more to life and you want to seize it. You have thought a lot about it. You have ideas.  You read about people in there 20s making millions. You are going to start your own business. Here are 5 questions you should ask yourself before you take the plunge:
What is my true motivation?
Starting a business is hard. Statistics show anywhere from 50% – 90% failing in the first three years. If your motivation is to get away from a bad boss or avoid looking for a job then you may want to rethink starting a business.
Is my idea good?
Does your business fill a real need or is it just an easy feature addition for a more highly entrenched company?   If going up against an incumbent, make sure you are 10x better because it takes being that much better to get consumers to switch. Ask yourself what moat you can build around your business to keep others out.
Who are my competitors?
If you answer no one – rethink your business because you may not completely understand what business you are actually in. Ask yourself, "if I am successful what business am I taking money away from". Money is typically fixed so if someone is paying you for your product or service then they are likely not paying someone else.
What is my support system?
Starting a business is really stressful. You will need a strong and supportive group to help you through the hard times and share with you in the good times. Don't underestimate the financial and emotional stress that comes with being an entrepreneur.
Am I passionate?
There is typically a lot of road between an idea and a successful business that needs to be covered. To maintain the energy and drive to move down that road and overcome the obstacles you need to be passionate about getting there.
Starting a business is an incredibly rewarding experience. Entrepreneurs are the dreamers and the builders. Find your passion, find your niche, and enjoy the journey.
---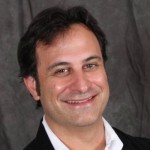 Brad Feldman is a technology entrepreneur. He helps companies innovate and lead in a digital age. Brad's expertise is in Internet strategy, mobile strategy, and online marketing. Brad is an adjunct professor at La Sierra University teaching Startup Garage. You can reach Brad at brad@bradfeldman.com.